It All Started with a Box full of Gundam Cards
Learn about the Duel Gundam trading card, licensed for the Chinese market. Hopefully there are some cool pulls in this box full of Gundam cards!
In early January 2023 I was sitting in my office and feeling a bit sad about having sold my entire gunpla backlog the previous year. From my desk I can see both book cases full of completed models, so this chapter of my life is all right in front of me. When the idea of a trading card website came up, I immediately started searching for Gundam trading cards – after all, how better to bridge the two hobbies? So this all started with a box full of Gundam cards.
But which cards… There have been 100s of sets produced over the half century this series has been active. Should I get one of the trading games, maybe Gundam Wars? The problem is there are already many great sites for those cards, and they can get pretty expensive. Wanting to keep things cheap I starting looking on AliExpress and quickly found that most shops were pushing a recent set called "Duel Gundam" published by a company named "乐卡" or LECARd.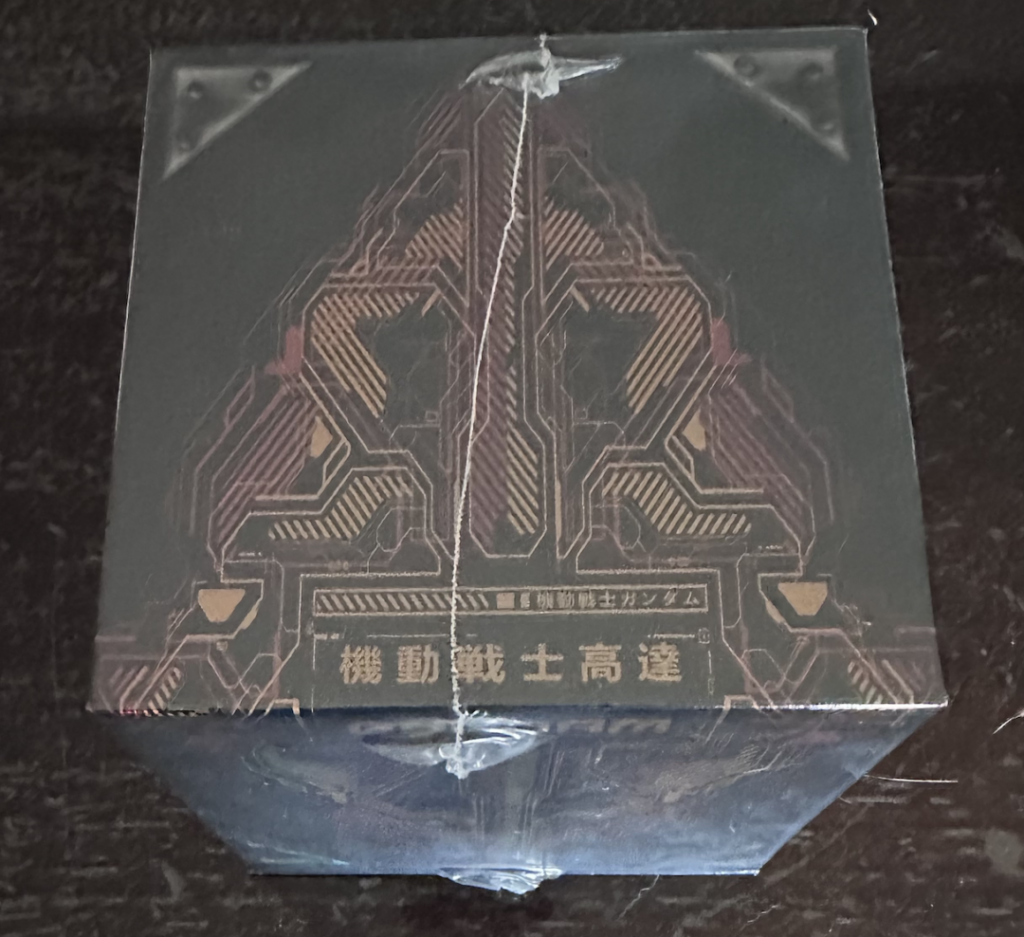 AliExpress is kind of the wild west of shopping malls. They have everything, you can get any given thing from 100s of separately run shops, the whole thing feels like walking through an actual Chinese mall street. Since the sellers are all safely in China, and it takes about a month to get your product — what you order and what you get are often very different. Sometimes you just get nothing, sometimes customs seizes things, sometimes the shop is just scamming you. The whole experience is quite something else, but for the brave there can be rewards.
I ordered this box from a shop named C1LUXURYACC Store, I'm linking to it here but please understand that is neither an endorsement, nor a recommendation. Research as much as you can before purchasing, but consider any purchase from AliExpress like playing a slot machine in a casino – don't use money you aren't willing to 100% lose.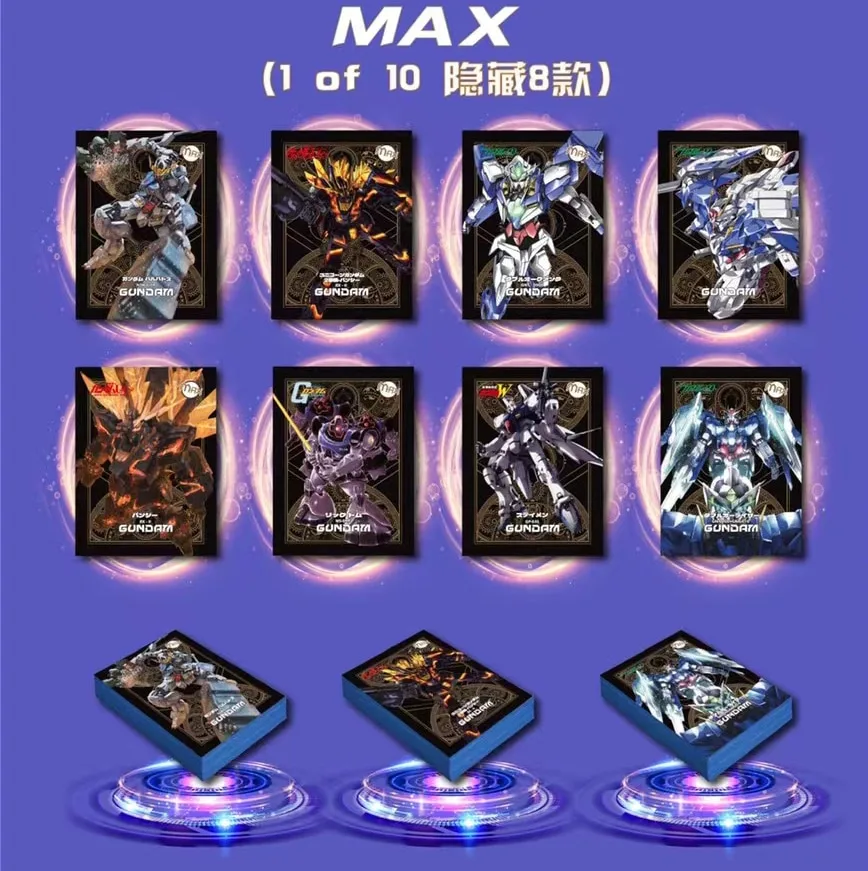 I love the Gundam anime series, that's why I built the models for so many years, so I wanted to start off with a set of Gundam trading cards. I wanted some really cool ones so I spent quite a bit on this, relatively speaking. This box contains 12 packs, each with 3 thicker than normal metallic embossed cards. The box cost just about 35$ with tax and shipping. This is quite expensive compared to some of the things I have back here, for example I have one box of 36 packs of that I got for 4$, that's 4 entire US dollar bills (ed: I was wrong about how much that cost lol). We'll get to that one later.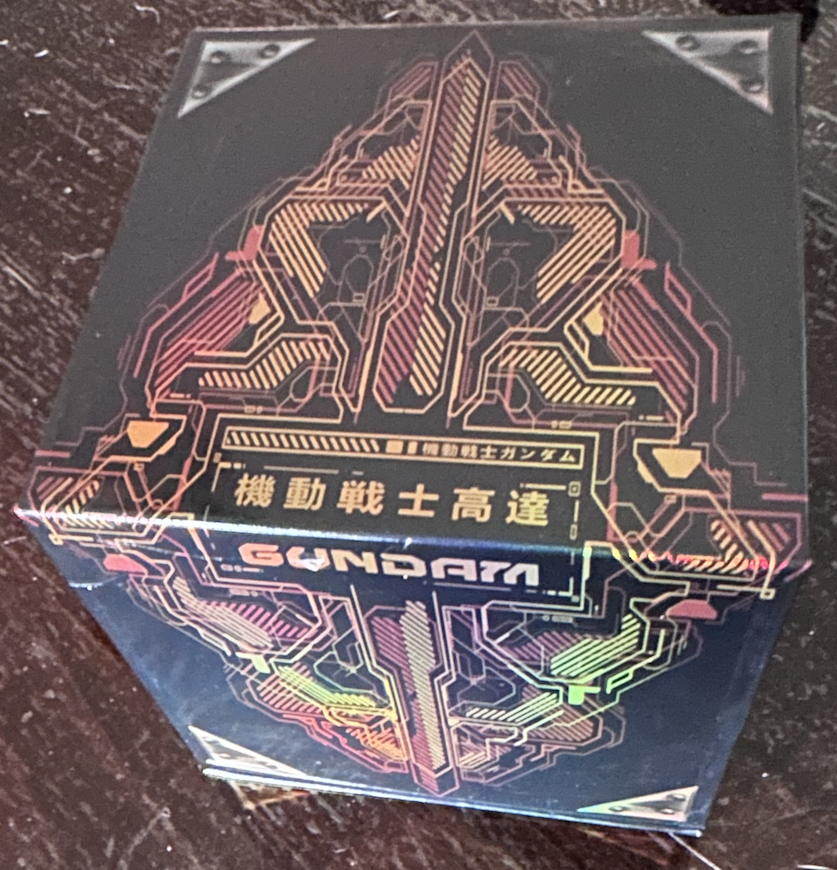 The box itself is beautifully designed, it's clearly meant to be kept as a display piece of it's own. Inside are 12 packs with the same artwork on each pack. The idea of this site is that I'll make a post like this for each box I start opening, but then I'll make a separate post for each pack I open. So you'll only be seeing pictures of the box itself here.

OCR extracted and translated the following from the UPC label on the bottom:
CE Let bP
[village DESL ICL
(##)GD-1001
[size] 63X88mm
[Manufacturer]} Leka (Shenzhen) Animation Co., Ltd.
[Manufacturing address] 6 90) b343 974670, No. 25-1, Bulong Road, Longhua District, Shenzhen
and
(th47 48) GB6675.1-2014, GB6675.2—2014 ree ee st ee LY
GB6675.3-2014, GB6675.4-2014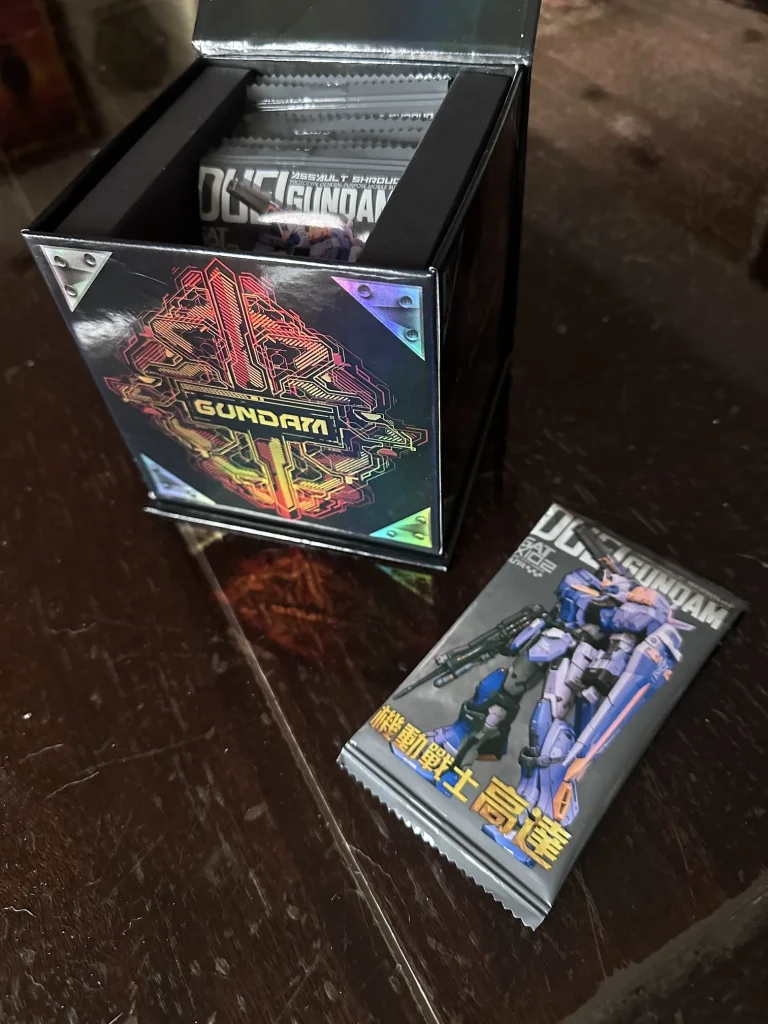 I opened that first pack here if you want to see what it contained. That post also goes over the absolutely insane rarity system this set is published under.
So there we have it, in a few years when I'm sailing the world on my own Yacht, having become fabulously wealthy from running this website… Anyway that's the dream. Maybe by then I'll have learned how to write about trading cards, or how to edit my writing, or how to use my scanner. Ah well, all great things have to start somewhere, and this one starts here.